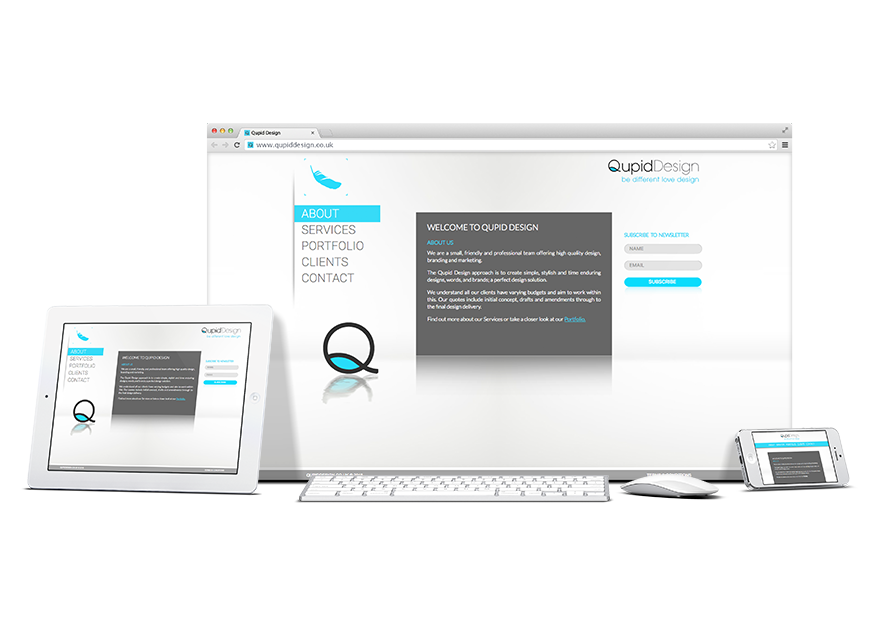 Welcome to Qupid Design
About Us
We are a small, friendly and professional team offering high quality design, branding and marketing.
The Qupid Design approach is to create simple, stylish and time enduring designs, words, and brands; a perfect design solution.
We understand all our clients have varying budgets and aim to work within this. Our quotes include initial concept, drafts and amendments through to the final design delivery.
Find out more about our Services or take a closer look at our Portfolio.